The College of Economics and Computer Science (WSEI) and the Capitol Technology University have announced new cooperation aimed to face the strategic, pedagogic, and practical challenges of the modern education system. It results in creating a well-integrated double degree program of the highest quality.
Joint programs allow students to obtain an internationally recognized degree, get to know different cultures and academic approaches, and increase their chances on the international labor market.
WSEI's Computer Science students from now have an opportunity to receive Capital Tech's degree after completing the fourth - "American" – year. This means that Capitol Technology University will recognize their learning achievements. To obtain the second – American – degree students have to complete the required additional courses in the US or remotely.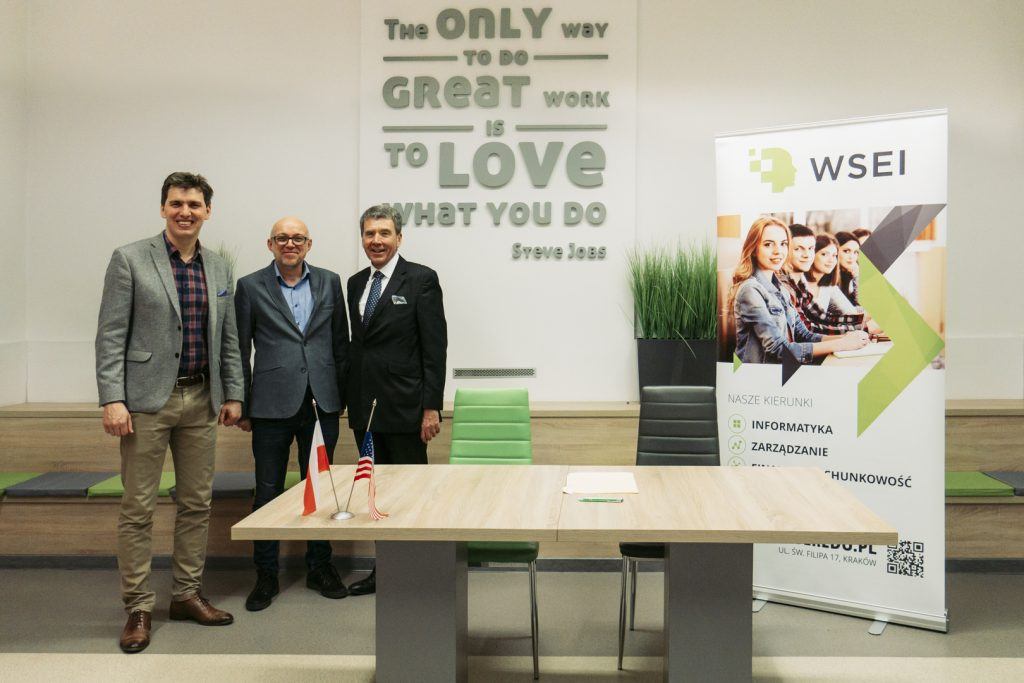 - It is just the beginning of an already outstanding partnership. This agreement has paved the way for many amazing collaborative initiatives – emphasizes Przemysław Stach, Ph. D., the Vice-Rector for International Relations.
Capitol Technology University is a private university in South Laurel, Maryland near Washington, DC. The university was founded in 1927. The university offers numerous undergraduate and graduate certificates, as well as degree programs culminating in Associate of Applied Science, Bachelor of Science, Master of Science, Doctor of Science, and Doctor of Philosophy degrees.